PATH Newsletter | Winter 2022/2023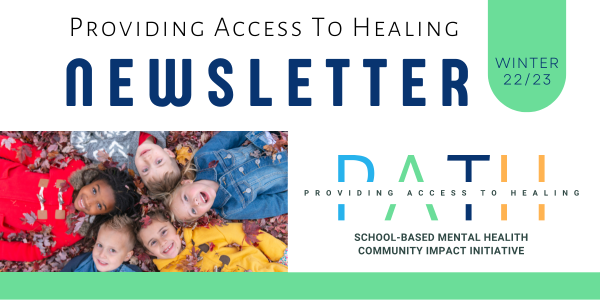 Tis' the season for holiday gatherings, drinking hot cocoa and cozy, snowy nights. For many this time of year can truly be magical. For some, however, winter can be a particularly blue time of the year. Darker, colder days and the post-holiday letdown often cause a decline in mood and motivation. Just like adults, it's normal for kids to experience emotional ups and downs, including the winter blues. This is a time when kids may be especially vulnerable to increased moodiness and irritability.
Parents and educators can support their children and students as they cope with seasonal sadness, while being alert to the signs and symptoms of mental health challenges that require expert care. To help you and your family, and/or students cope this winter season, the incredible team of therapists and community partners who help provide services to youth in Sheboygan County through the PATH School-Based Mental Health Community Impact Initiative are here to help provide insight into what may be impacting youth in our community. Throughout this newsletter PATH Partners will provide helpful information, tips, and resources and hopefully offer some comfort in knowing that you and your family are not alone; there is help - there is hope.