Campaign Toolkit
We want you to have a successful campaign, as well as an enjoyable experience as a Campaign Coordinator. Contact us to request printed copies of the items below or for other campaign inquiries. Materials update every spring.
2022-23 Campaign Video
Watch and share our 2022-23 Campaign Video.
This year our theme is 'Hope In Action.' Gifts to United Way are working across Sheboygan County to do just that!
Watch Now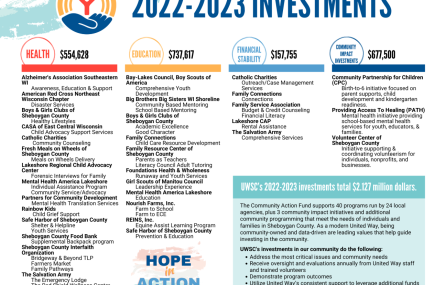 Partner Agency & Community Impact Initiative Listing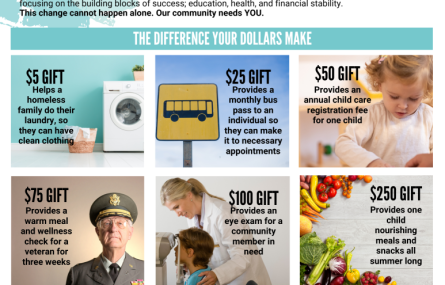 United Way Speakers
United Way staff, volunteers and affiliate agency staff are happy to present about the positive impact your donations have on our community. Contact us for more information.
United Way Raffle License
If you want to run a raffle during your campaign, United Way has a Class B license. Contact us to receive more information.
Class B:

A license type needed when tickets are only sold on the day of the raffle. Generic raffle tickets may be used. A winner must be present to win. (License Number: R0036905-B-04987)