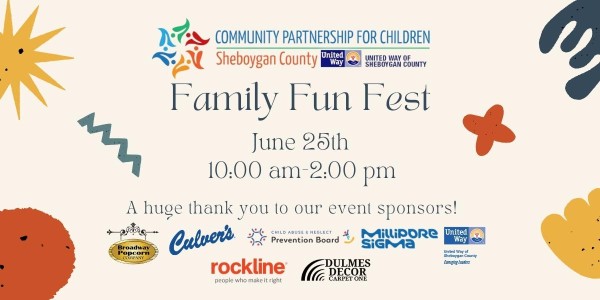 Our children are our community's most valuable resource, and the Community Partnership for Children (CPC) works to ensure that all Sheboygan County children are safe, healthy and prepared to grow, learn and achieve.
In 2015, United Way of Sheboygan County (UWSC) hosted a Community Conversation to discuss the needs of families with young children in Sheboygan County. This conversation brought many of these needs to the forefront, and a coalition of early childhood experts from nonprofit, education, health care, government and private organizations formed. This coalition was the beginning of the CPC.
The CPC created several programs to address the diverse needs of families in Sheboygan County. One of the CPC's flagship programs, Welcome Baby, is celebrating five years of serving Sheboygan County families! This program provides a hospital visit and follow-up phone calls to all mothers giving birth in a hospital in Sheboygan County. Trained Resource Specialists assess each family for risk factors and other needs and provide informational materials and referrals to community resources that may benefit the family and ensure their child's success.
To celebrate this milestone, the CPC is hosting our first-ever Family Fun Fest in Fountain Park in Sheboygan! Join us on Saturday, June 25, from 10 a.m. to 2 p.m. for a day jam-packed with free, family-friendly activities including musical performances, games, giveaways, face painting, an obstacle course and free popcorn and frozen custard. The SCIO Farmers Market will be operating in the other half of Fountain Park, and the Pride Picnic will be right down the street at City Green, making downtown a fantastic family-friendly event destination for the day! You can learn more about the CPC's Family Fun Fest here.
Family Fun Fest will also mark the launch of a new program for the CPC: our county-wide Distribution Network. Discussions among the coalition identified an unmet need among families in Sheboygan County: reliable access to free items to ensure the proper care and safety of their young children. We recognized that while there are agencies providing some of these items, these are located in the city of Sheboygan on the eastern edge of the county and are only able to offer limited operating hours. Many of the families most in need of their services are located outside of the city and lack reliable transportation to the sites or are required to work during their operating hours.
To address this gap in access to services, we brought together several agencies who are already visiting families in their own homes or communities. These agencies have agreed to refer families in need to the Distribution Network and assist in the delivery of needed items directly to their homes. With the support of grant funds from the Child Abuse and Neglect Prevention Board, the CPC will be able to purchase a large supply of the items in greatest demand.
With the continued efforts of our community partners and donors, the CPC will continue to identify new needs of families in our community, work to eliminate barriers to services and develop new programs to address unmet needs.
-Ryan Wilinski, Community Partnership for Children Coordinator
Connect with the CPC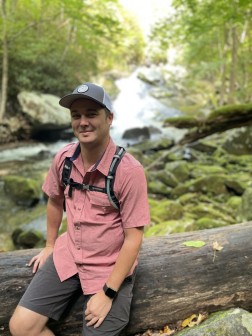 To learn more about the work of the CPC or get involved, please visit https://uwofsc.org/our-impact/cpc/ or email Ryan Wilinski, the CPC Coordinator, at ryan@uwofsc.org.