Parent Café Workshops
What:
Parent Cafés explore the five Strengthening Families Protective Factors through guided peer-to-peer learning, self-reflection and conversations that strengthen the social and emotional health of families. Free meal and child care is provided! Please note that registration is required.
Where:
English:
Generations, an Intergenerational Center
1500 Douglas Drive
Plymouth, WI 53073
Español:
Sheridan Elementary
1412 Maryland Ave
Sheboygan, WI 53081
When:
October 4, 5:00 p.m. - 7:30 p.m.
October 25, 5:00 p.m. - 7:30 p.m.
November 15, 5:00 p.m. - 7:30 p.m.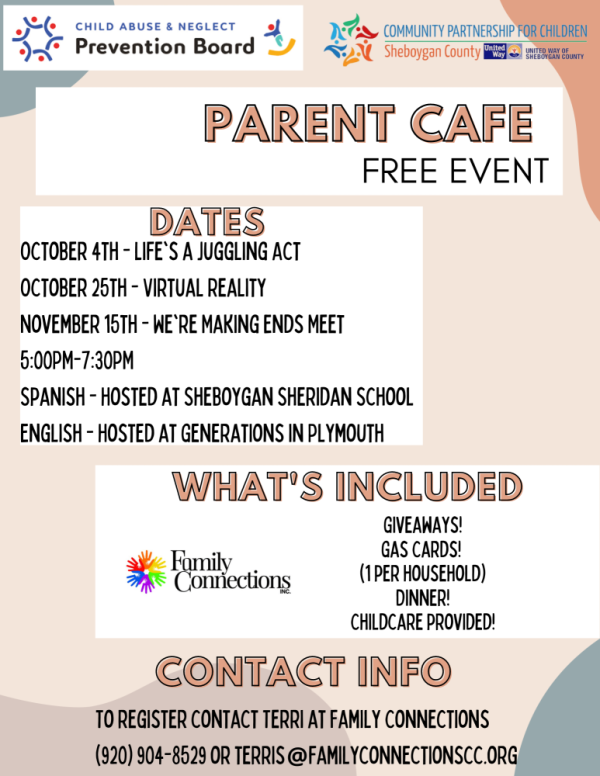 REGISTER: Contact Terri Schultz at (920) 904-852 or terris@familyconnectionscc.org